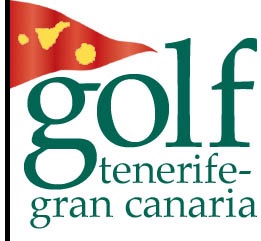 Discount Golf Prices on Fuerteventura 
Golf Green Fees, Discount Golf Prices and Rates, Golf Tee Times and Golf Bookings - Fuerteventura, Spain 
GOLF COURSES ARE OPEN:
The Spanish government has allowed golf courses to re-open as of May 11, 2020 with social distancing and health safety measures in effect.
(Nearest Airport: Fuerteventura (FUE) Airport)
PLEASE NOTE: THE PRICES LISTED BELOW ARE IN EUROS, AND ARE PER PERSON AND ALL-INCLUSIVE. PRICES INCLUDE ALL TAXES, CREDIT CARD CHARGES, SERVICE FEES, ETC. BUGGIES ARE NOT INCLUDED UNLESS NOTED BELOW. 
golftenerife-grancanaria.com discount prices:
| FUERTEVENTURA GOLF INFO | REGULAR PRICE | OUR PRICE | DATES |
| --- | --- | --- | --- |
| 18 holes includes trolley and driving range token (30 balls) | 87 € | 81 € | 15 Oct/21-17 Apr/22 |
| 18 holes includes trolley and driving range token (30 balls) | 73 € | 67.50 € | 18 Apr-14 Oct/22 |
| 18 holes includes trolley and driving range token (30 balls) | 87 € | 81 € | 15-31 Oct/22 |
From the pro shop:
Buggies: 38€
Rental Clubs: 20€

| JANDIA GOLF INFORMATION | REGULAR PRICE | OUR PRICE | DATES |
| --- | --- | --- | --- |
| 18 holes  | 78 € | 69.50 € | 1 Nov/21-30 Apr/22 |
| 3 Days Unlimited Golf  | 222 € | 200 € | 1 Nov/21-30 Apr/22 |
| 5 Days Unlimited Golf  | 351 € | 318 € | 1 Nov/21-30 Apr/22 |
| 18 holes  | 64 € | 57.50 € | 1 May-30 Sep/22 |
| 3 Days Unlimited Golf  | 167 € | 155 € | 1 May-30 Sep/22 |
| 5 Days Unlimited Golf  | 264 € | 245.50 € | 1 May-30 Sep/22 |

From the pro shop:
Buggy 18 holes - 34 € (1 Nov-30 Apr); 28 € (1 May-30 Sep)
Trolley 18 holes - 5 €
Basket of range balls (32) - 2 €



| PLAYITAS GOLF INFORMATION | REGULAR PRICE | OUR PRICE | DATES |
| --- | --- | --- | --- |
| 18 holes | 69 € | 59 € | 1 Nov/21-30 Apr/22 |
| Pack 3 x 18 holes (per person) including trolley. Valid 3 weeks after purchase. | 155 € | 133.50 € | 1 Nov/21-30 Apr/22 |
| Unlimited 1 week (per person)- including locker use, trolley | 207 € | 178.50 € | 1 Nov/21-30 Apr/22 |
| Player's cheques (8 x 18 holes green fees). Valid 3 weeks after purchase. (Cheques can be shared). | 324 € | 279 € | 1 Nov/21-30 Apr/22 |
| Player's cheques (8 x 9 holes green fees). Valid 3 weeks after purchase. (Cheques can be shared). | 207 € | 178 € | 1 Nov/21-30 Apr/22 |
| Wilson Rental Clubs - complete set | 18 € | 15.50 € | 1 Nov/21-30 Apr/22 |
| Wilson Rental Clubs - 1 week | 70 € | 60 € | 1 Nov/21-30 Apr/22 |
| Callaway Rental Clubs - 1 week | 90 € | 75 € | 1 Nov/21-30 Apr/22 |
| Rental Clubs (Junior)- 1 week | 35 € | 30 € | 1 Nov/21-30 Apr/22 |
| Juniors 12-15.99 years (playing with adult) | 50% discount | 50% discount | 1 Nov/21-30 Apr/22 |
| Juniors 0-11.99 years (playing with adult) | FREE | FREE | 1 Nov/21-30 Apr/22 |

From the pro shop:
Buggy - 18 holes - 32€ Winter; 28€ Summer 
Buggy - Twilight - 27€ Winter; 23€ Summer 
Buggy - Replay - 22€ Winter; 18€ Summer 
Buggy - 9 holes- 27€ Winter; 23€ Summer 
Trolley - Free 
Rental set clubs (Juniors) - 8€
Club rental for driving range - 2€ 
Token 50 range balls - 3€; 10 tokens - 25€ 
Lockers - 2€/day Winter; 3€/day Summer
Lockers - 30€/month Winter; 35€/month Summer



| SALINAS GOLF INFORMATION | REGULAR PRICE | OUR PRICE | DATES |
| --- | --- | --- | --- |
| 18 holes  including trolley and driving range token | € | PLEASE CONTACT US FOR OUR BEST RATE | 2021-22 |
From the pro shop:
Driving range token (45 balls): 2 € (May-October); 3.50 € (November - April) 
Pull Trolley : 3 € (May-October); 5 € (November - April) 
Buggy : 25 € (May-October); 38 € (November - April) 
Rental Clubs: 25 €