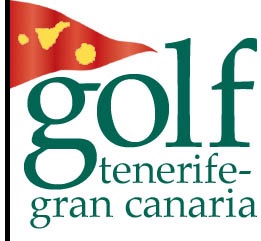 Discount Golf Prices on Fuerteventura 
Golf Green Fees, Discount Golf Prices and Rates, Golf Tee Times and Golf Bookings - Fuerteventura, Spain 
GOLF COURSES ARE OPEN:
The Spanish government has allowed golf courses to re-open as of May 11, 2020 with social distancing and health safety measures in effect.
(Nearest Airport: Fuerteventura (FUE) Airport)
PLEASE NOTE: THE PRICES LISTED BELOW ARE IN EUROS, AND ARE PER PERSON AND ALL-INCLUSIVE. PRICES INCLUDE ALL TAXES, CREDIT CARD CHARGES, SERVICE FEES, ETC. BUGGIES ARE NOT INCLUDED UNLESS NOTED BELOW. 
golftenerife-grancanaria.com discount prices:
| FUERTEVENTURA GOLF INFO | REGULAR PRICE | OUR PRICE | DATES |
| --- | --- | --- | --- |
| 18 holes includes trolley and driving range token (30 balls) | € | 67.50 € | 15 Apr-14 Oct/21 |
From the pro shop:
Buggies: 38€
Rental Clubs: 20€
REOPENING DATE: 11 May 2020
The facilities of Fuerteventura Golf Club have been open to the public since May 11, following the security measures established and agreed protocol according to the Spanish Golf Federa-tion due to the minimal incidence of Covid-19 in Fuerteventura.

| JANDIA GOLF INFORMATION | REGULAR PRICE | OUR PRICE | DATES |
| --- | --- | --- | --- |
| 18 holes  | 62 € | 57 | 1 May-30 Sep/21 |
| Unlimited golf 3 days  | 167 € | 154.40 | 1 May-30 Sep/21 |
| Unlimited golf 5 days  | 264 € | 245 | 1 May-30 Sep/21 |
| 18 holes  | 68 € | 62 | 1-31 Oct/21 |
| Unlimited golf 3 days  | 184 € | 168 | 1-31 Oct/21 |
| Unlimited golf 5 days  | 289 € | 265 | 1-31 Oct/21 |
| Groups: 7 paying amateur players + 1 pro or group leader free  | | 1 FREE IN 8 | Until 31 Oct/21 |



Currently closed: Saturday and Sunday

From the pro shop:
Buggy 18 holes - 34 € (1 Nov-30 Apr); 28 € (1 May-30 Sep)
Trolley 18 holes - 5 €
Electric Trolley - 12 € 
Rental set clubs 18 holes - 17 €; 7 days 75 € 
32 range balls - 2 €



PLAYITAS GOLF INFORMATION
REGULAR PRICE
OUR PRICE
DATES
18 holes
58 €
50 €
1 May-30 Sep/21
Pack 3 x 18 holes (per person) including trolley. Valid 3 weeks after purchase.
130 €
112 €
1 May-30 Sep/21
Unlimited 1 week (per person)- including locker use, trolley
175 €
151 €
1 May-30 Sep/21
Player's cheques (8 x 18 holes green fees). Valid 3 weeks after purchase. (Cheques can be shared).
285 €
245 €
1 May-30 Sep/21
Player's cheques (8 x 9 holes green fees). Valid 3 weeks after purchase. (Cheques can be shared).
172 €
148 €
1 May-30 Sep/21
Wilson Rental Clubs - complete set
15 €
13 €
1 May-30 Sep/21
Wilson Rental Clubs - 1 week
70 €
60 €
1 May-30 Sep/21
Callaway Rental Clubs - complete set
23 €
20 €
1 May-30 Sep/21
Callaway Rental Clubs - 1 week
81 €
70 €
1 May-30 Sep/21
Rental Clubs (Junior)- 1 week
35 €
30 €
1 May-30 Sep/21
Juniors 12-15.99 years (playing with adult)
50% discount
50% discount
1 May-30 Sep/21
Juniors 0-11.99 years (playing with adult)
FREE
FREE
1 May-30 Sep/21

Show More Rates for Playitas Golf >>

Click on link at left for
1 Nov/21–30 Apr/22 Rates
| PLAYITAS GOLF INFORMATION | REGULAR PRICE | OUR PRICE | DATES |
| --- | --- | --- | --- |
| 18 holes | 69 € | 59 € | 1 Nov/21-30 Apr/22 |
| Pack 3 x 18 holes (per person) including trolley. Valid 3 weeks after purchase. | 155 € | 133.50 € | 1 Nov/21-30 Apr/22 |
| Unlimited 1 week (per person)- including locker use, trolley | 207 € | 178.50 € | 1 Nov/21-30 Apr/22 |
| Player's cheques (8 x 18 holes green fees). Valid 3 weeks after purchase. (Cheques can be shared). | 324 € | 279 € | 1 Nov/21-30 Apr/22 |
| Player's cheques (8 x 9 holes green fees). Valid 3 weeks after purchase. (Cheques can be shared). | 207 € | 178 € | 1 Nov/21-30 Apr/22 |
| Wilson Rental Clubs - complete set | 18 € | 15.50 € | 1 Nov/21-30 Apr/22 |
| Wilson Rental Clubs - 1 week | 70 € | 60 € | 1 Nov/21-30 Apr/22 |
| Callaway Rental Clubs - 1 week | 90 € | 75 € | 1 Nov/21-30 Apr/22 |
| Rental Clubs (Junior)- 1 week | 35 € | 30 € | 1 Nov/21-30 Apr/22 |
| Juniors 12-15.99 years (playing with adult) | 50% discount | 50% discount | 1 Nov/21-30 Apr/22 |
| Juniors 0-11.99 years (playing with adult) | FREE | FREE | 1 Nov/21-30 Apr/22 |

From the pro shop:
Buggy - 18 holes - 32€ Winter; 28€ Summer 
Buggy - Twilight - 27€ Winter; 23€ Summer 
Buggy - Replay - 22€ Winter; 18€ Summer 
Buggy - 9 holes- 27€ Winter; 23€ Summer 
Trolley - Free 
Rental set clubs (Juniors) - 8€
Club rental for driving range - 2€ 
Token 50 range balls - 3€; 10 tokens - 25€ 
Lockers - 2€/day Winter; 3€/day Summer
Lockers - 30€/month Winter; 35€/month Summer



SALINAS GOLF INFORMATION
REGULAR PRICE
OUR PRICE
DATES
18 holes  including trolley and driving range token
+ 18 holes extra same player and day (bookable at the pro shop after your first round)
79 €
61 €
1 May-31 Oct/21
18 holes - Junior (18 years)
including trolley and driving range token
+ 18 holes extra same player and day (bookable at the pro shop after your first round)
42 €
33.50 €
1 May-31 Oct/21
From the pro shop:
Driving range token (45 balls): 2 € (May-October); 3.50 € (November - April) 
Pull Trolley : 3 € (May-October); 5 € (November - April) 
Buggy : 25 € (May-October); 38 € (November - April) 
Rental Clubs: 25 €