Comments & Reviews: 
Golf Courses and Golf Holidays 
A Few Comments from our Clients... 
Algarve Golf Holiday for 12 players (May 2022)
Just a brief note to say thanks very much for all your support and efforts with our recent trip to Lagos.
It all worked very smoothly. Feedback on courses / hotel etc below in case this is of help:
Palmares. Great course with wonderful facilities and in good condition. Very 'links style' and some of the holes (particularly 19-27) hard for higher handicappers as any wayward shots mean a lost ball
Boa Vista. Lovely condition, fabulous fairways and greens. Really enjoyable and suitable for all handicaps
Penina. Course clearly used to be excellent, but it is in poor condition. Already by May many of the fairways were dried out grass, tee boxes were more sand than grass and lots of solid lies. Has the potential to be great (and clearly used to be) but is tired and needs a lot of work
Hotel [Marina Club Lagos]. Fantastic large rooms, great breakfasts and wonderful location. They mucked up the booking and had given our rooms to their guests so a 45 minute wait to get checked in but they sorted it out in the end and the quality of the hotel more than made up for an admin error
We will be looking to head back to Marbella area next year...
Thanks again
Simon, UK, May 2022

Golf Holiday to Gran Canaria for 4-5 persons, (March-April 2022)
thank you very much for your Organisation about our holidays In Gran Canaria. It was perfect for us. The [Lopesan Baobab] Hotel, transfers, Tee times and the different golf clubs [Maspalomas, Salobre, Anfi Tauro, Meloneras, Real Las Palmas] was real perfect. Thank you once again for all!!!
Kind regards
Robert, Austria, April 2022

Golf in Gran Canaria for 4 golfers (10-13 Feb 2022)
We really enjoyed the golf holiday and your golf vouchers were arranged perfectly!
Thank you very much. We will contact you for the next year, because we liked your service and we would like to use your service again next year.
Kind regards,
Rob, Netherlands, February 2022

Golf in Gran Canaria for 2 golfers (7-17 Feb 2022)
Thank you for 5 very fine days at Tauro Golf in february this year . We are now back in Oslo and all things about the golf was very successful . We will take contact with you next year for new orders . May be play at Meloneras also ….and Tauro …
Kind regards
Frode, Norway, February 2022

Golf Holiday to Costa del Sol for 27 golfers (Oct 2021)
Thank you for everything. You never fail to deliver. We stayed in a top class hotel [Sol Don Pablo], where the food and service was excellent. The courses [Mijas Los Lagos, Torrequebrada, Rio Real and Santana] were very good and everything went off without a hitch...
Richie, Ireland, October 2021

Golf Holiday to Costa Blanca, Spain for 14 golfers (Sep-Oct 2021)
Start to finish everything was excellent as always. Transfers were on time every time and the drivers were courteous and friendly& helpful.
The [Servigroup La Zenia] hotel was at its usual high standard. Food quality was excellent & the staff were extra friendly throughout. Masks were in use everywhere but no fuss made and we always felt safe.
The golf courses were in excellent condition. Los Colinas, Lo Romero & La Finca were as good as we've ever played them. Del Alamo is a level below the other 3 and while not in bad shape, would suffer by comparison.
Overall trip was a success and it was good to be back. Thanks as always for your help Carol. We recommended your company to a few other groups who were staying in the hotel for the week.
We'll be back over the next few months to book next year.
Regards
Pat, Ireland, October 2021

Golf Holiday to Costa Blanca Spain for 10 golfers (Sep 2021)
We actually rated the golf courses when awaiting boarding at airport.
No.1 Lo Romero
A clear winner. This was in very good condition.
No.2 Las Colinas
Again a top class golf course
No.3 La Finca
Was in good condition and was just pipped by las Colinas for 2nd.
No.4 El Valle
The greens in El Valle were poor this year. It was way behind the first three.
No.5 La Marquesa
Again the greens were not good, they had been pole-forked and sanded. A lot of our group would like to stick with the courses they know so we may not be giving it an unbiased view. It would have to stand out to make a big impression. It seemed a friendly course. Anyway, the greens were not good.
The [Servigroup La Zenia] hotel was excellent with no complaints from any of our group. Hope this is of some use...
Kind regards,
Jimmy, Ireland, October 2021

All-Inclusive Golf Holiday to Algarve for 19 golfers (Sep 2021)
Sorry for delay but I wanted to speak to other members before replying.
We enjoyed our holiday and all went well, the only criticism was the range of food in the restaurants [at Salgados Palm Village], it was very repetitive.
Tom, UK, October 2021

Golf on PGA Catalunya (Costa Brava)
First of all I need on behalf of our entire group, to let you and your team know, that is and always have been a 5 star experience to have Golf Sun Holidays as greenfee operator.
It was our third time having Golf Sun Holidays and Daniel taking care of our greenfee deals at PGA Catalunya.
The amount of service and price can only be descripet as: 5 STAR!!!
And know to PGA Catalunya:
As a group of 8 danish golfing men the resort of PGA Catalunya could not be any better. We stay at a house just outside the resort. The service level we experience at the front desk, the restaurant and especially in the caddie masters house is absolutely top class.
The courses, both Stadium and Tour is in great condition. From fairways till teeboxes and greens are in conditions as you would expect for such a well known and respected resort.
We have in our group golfers from 1 till 20 in hcp, and everyone is enjoying the courses and the magnificent layout.
Morten, Denmark, September 2021

Golf in Tenerife and La Gomera
Thank you - re conditions, [Amarilla Golf, Golf del Sur, Costa Adeje Golf, and Las Americas Golf in] Tenerife, all as expected, but [Tecina Golf in] La Gomera tee boxes and fairways were, in places extremely poor quality (but greens were good).
Thks and best rgds
Tony, UK, August 2021

Meloneras Golf, Gran Canaria (13 Jan 2021, 3 golfers)
es war alles perfekt. Guter Service von Euch und auch von Golf Meloneras.
Viele Grüße
Diethard, Germany, January 2021
Translation of above: it was all perfect. Good service from you and also from Golf Meloneras.

Abama Golf (9 Jan 2021, 6 golfers)
What about say to Abama... if you are paying so much money you are hoping perfect golf day.
Service in caddiemaster and also marshal was really good but course... too many blind shots, some greens need lot of repairing and ok some really good views and we almost didn't get rain and saw nice rainbow this was positive side :)
After game was also dissapoitment because in clubhouse was only options beer and some bad sandwiches and they said next day they will close bar at all.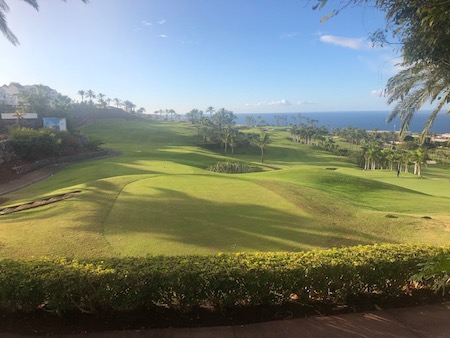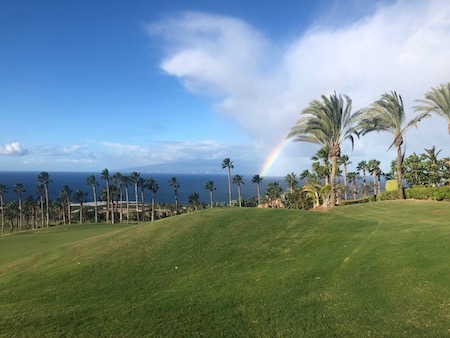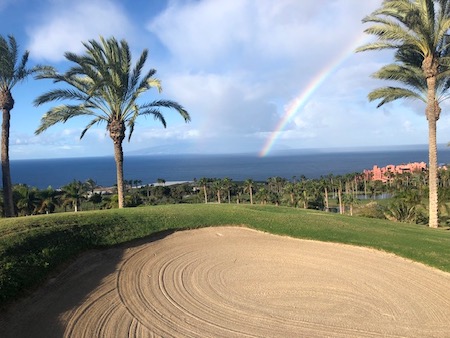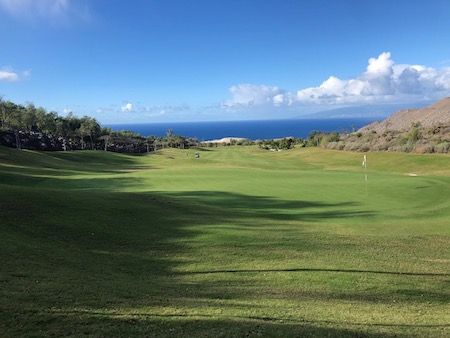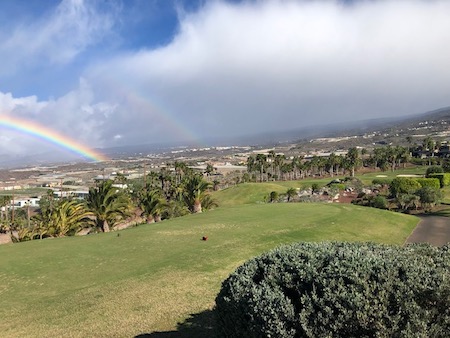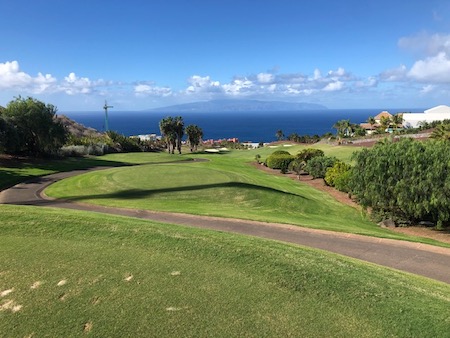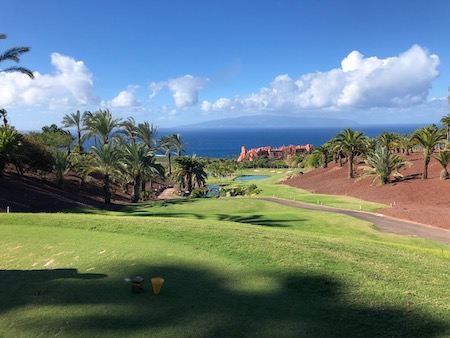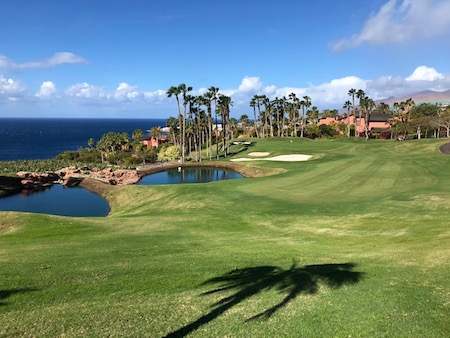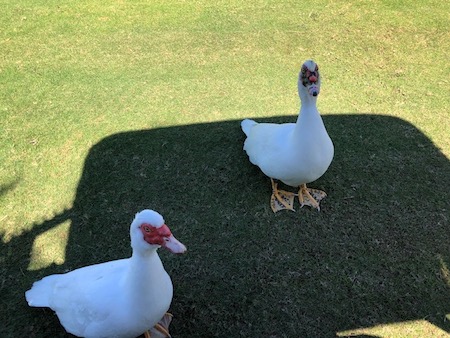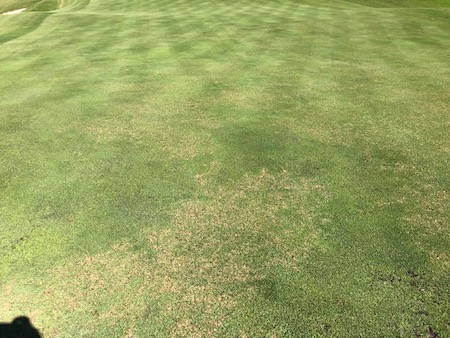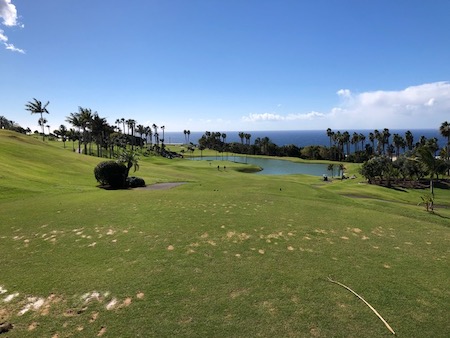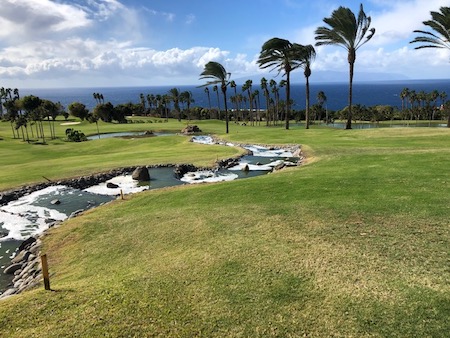 Kristo, Estonia, January 2021

Real Tenerife Golf, Tenerife (7 Jan 2021, 6 golfers)
Oldest course in Tenerife was nice but some holes were little bit unlogical. Greens didn't look good but they were normal. Some nice views (16&17). Everybody is saying that only first 4 holes are hard to walk but all course wasn't easy to walk.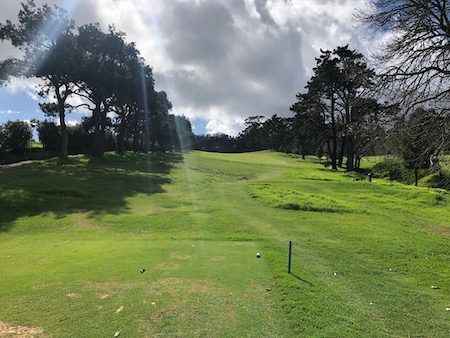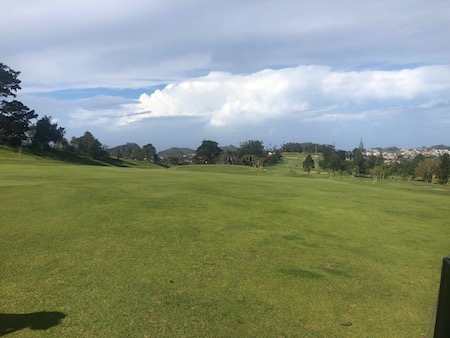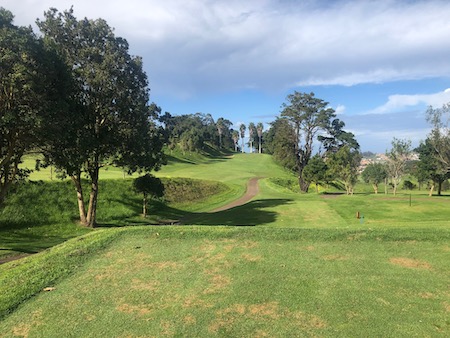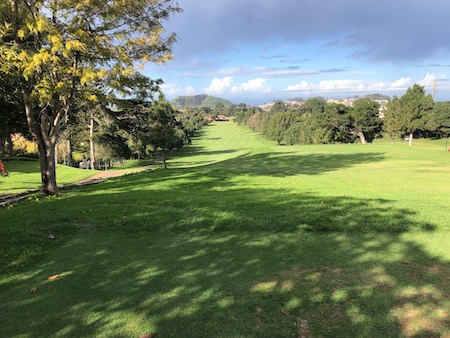 Kristo, Estonia, January 2021

Tecina Golf, La Gomera (5 Jan 2021, 4 golfers)
Again really great views! Walkable like Buenavista. Course was little bit soft because they had rain in night. Some teeboxes need some maintenance. One of best service in caddiemaster. Really worth to visit this island and course more than for one round. Actually schedule for one day is crazy. We drived as fast as possible to course, played as quickly as possible and had 20 minutes for beers and arrived to port almost in last second.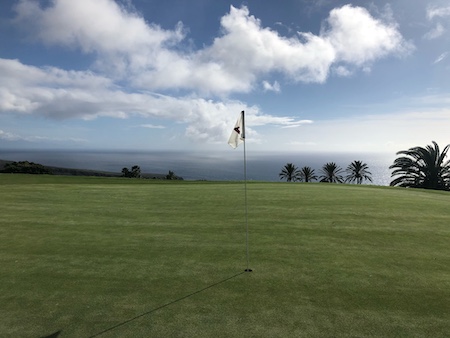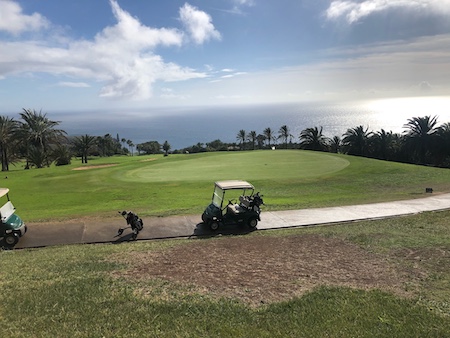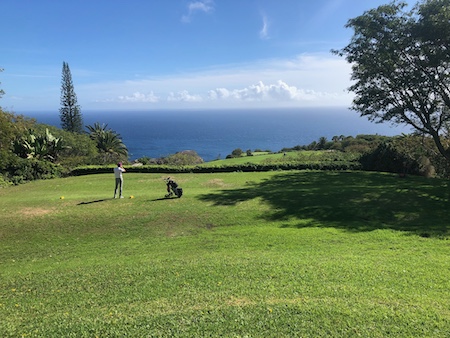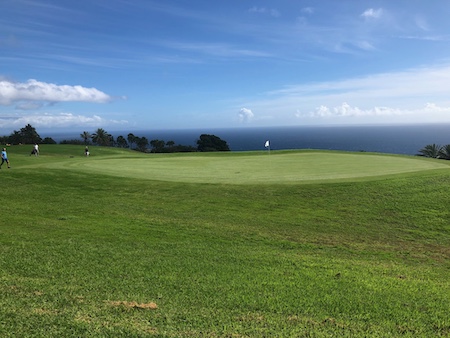 Kristo, Estonia, January 2021

Buenavista Golf, Tenerife (3 Jan 2021, 10 golfers)
Firstly Buenavista. What a course and views! Really nice. One of most beautiful what I have ever seen. Only things what to complain, its not normal that in some bunkers are grass :) but overall everything perfect!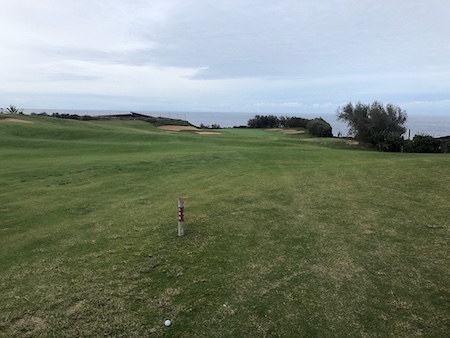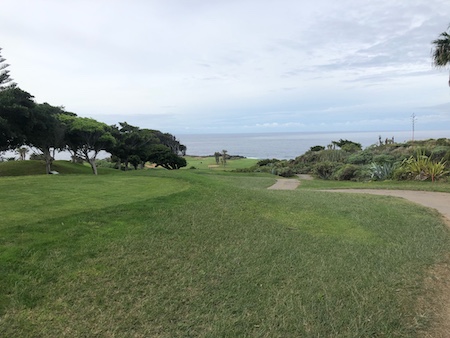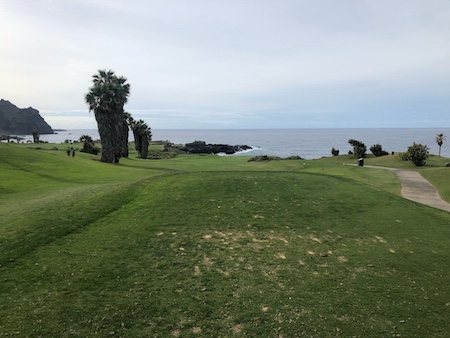 Kristo, Estonia,January 2021

Sent from Tenerife (29 Dec 2020, 4 golfers)
Las Americas Golf
I think one of best courses in Tenerife what I have played (havent played yet Abama, Buenavista and this course close to capital). Very interesting layout, we played 4 men flight by trolleys 3h 40 min. Greens are very tricky and little bit too soft. All footprints are on green and especially close to flag :)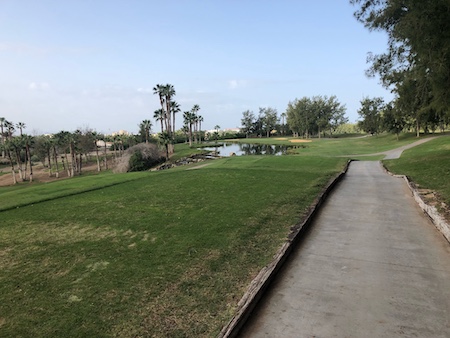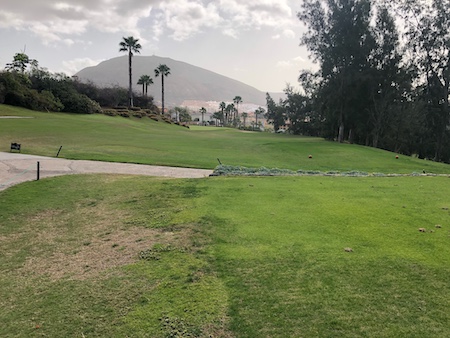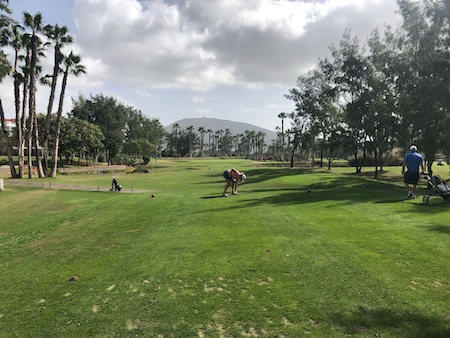 Kristo, Estonia, December 2020

Sent from Gran Canaria (26 Dec 2020,2 golfers)
Meloneras Golf
One of best in Cran Canaria.
Good condition and interesting, we played so early morning because of that we missed some beautiful views (sun was hidden in morning).
Played by cart 2h 40 min.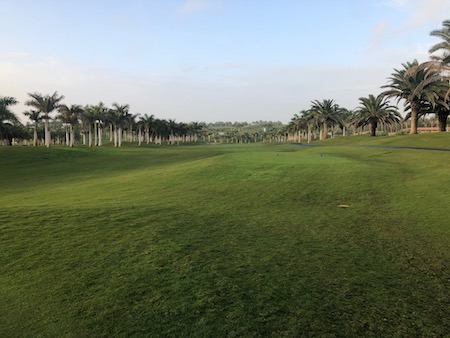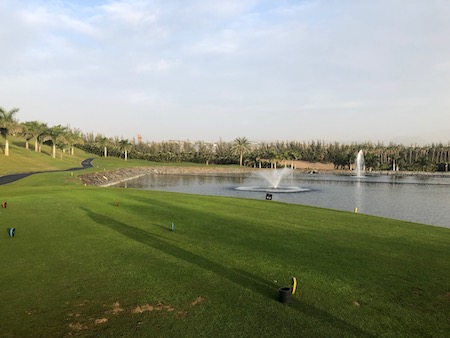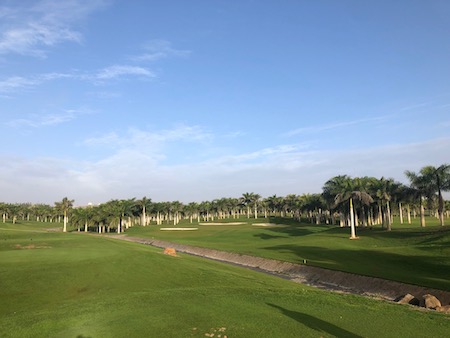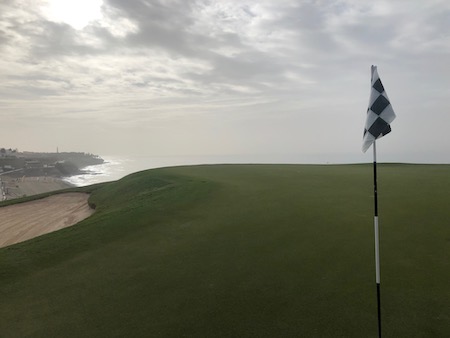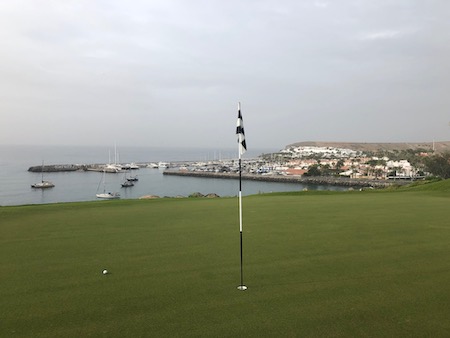 Kristo, Estonia, December 2020

Sent from Gran Canaria (24 Dec 2020, 2 golfers)
Maspalomas Golf
Good condition, very easy course. Greens - quite good speed. Flat, wide. Good for first round if you haven't played for a while.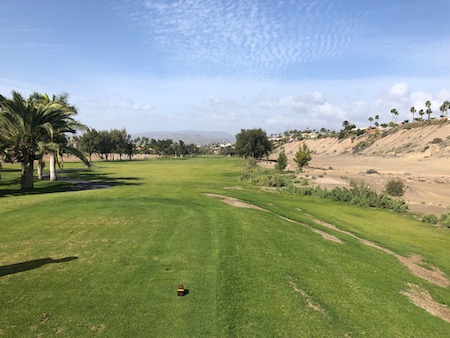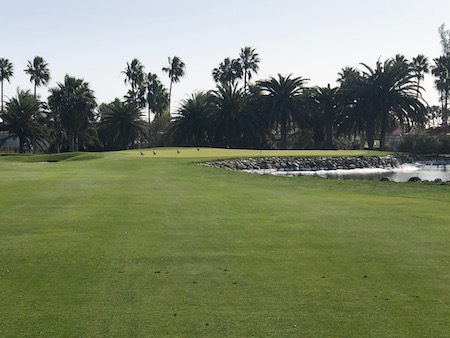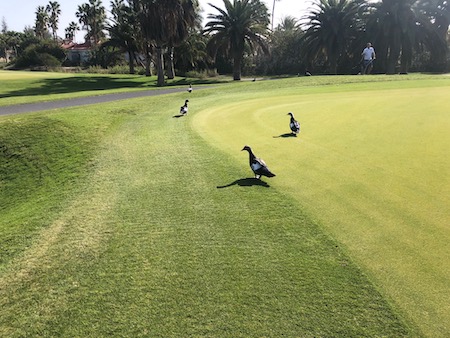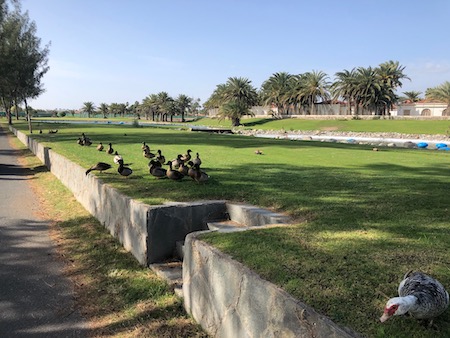 Kristo, Estonia, December 2020

Sent from Gran Canaria (23 Dec 2020, 2 golfers)
Real Las Palmas
We had very windy day. Anyway. Greens were super fast. Haven't seen in Europe so fast greens usually. Teeboxes and fairways are in good condition. Short but quite difficult course...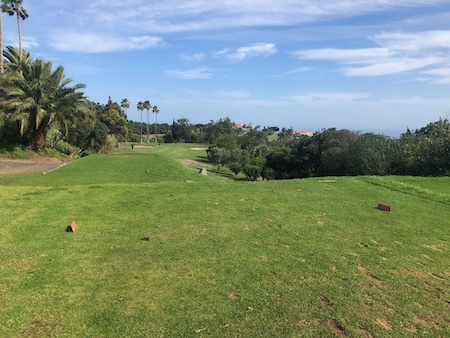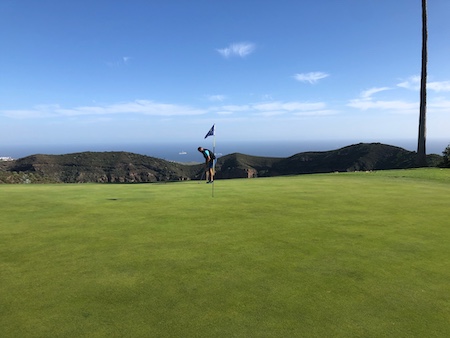 Kristo, Estonia, December 2020

Sent from Gran Canaria (21 Dec 2020, 2 golfers)
Salobre condition was really good. No "complains" at all. Best so far.
Anfi Tauro was also ok but greens had lot of ball "holes" so it seems nobody doesn't repair them. Also greens wasn't in so good condition like Salobre had. Andi Tauro was first course where in bunkers was rakes but it seems ar least half of people doesn't use them.
Both of them are quite challenging and interesting courses.
Here is some photos of Anfi Tauro...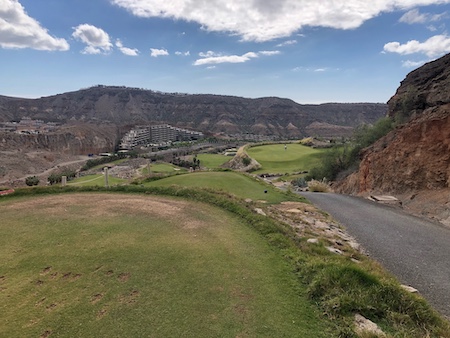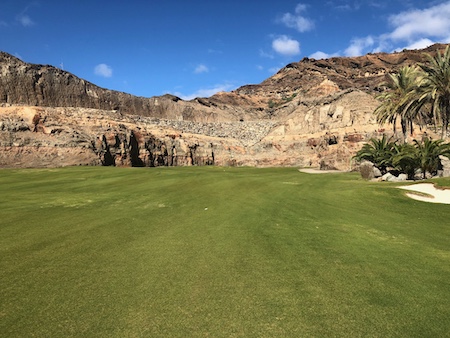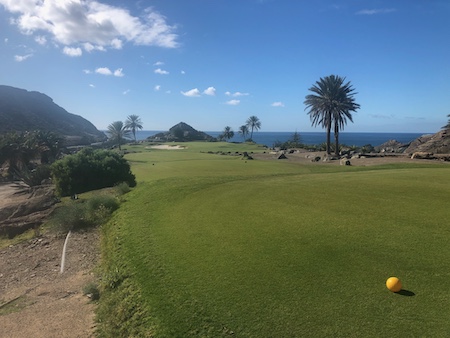 [and photos of] Salobre Old Course: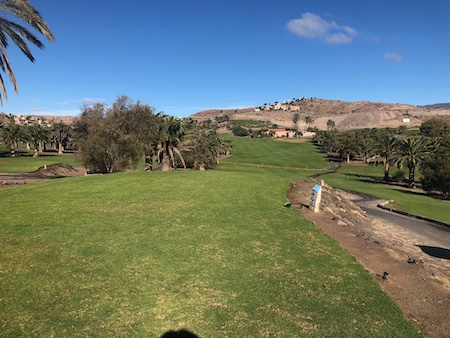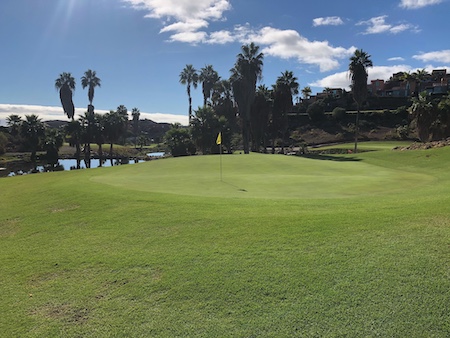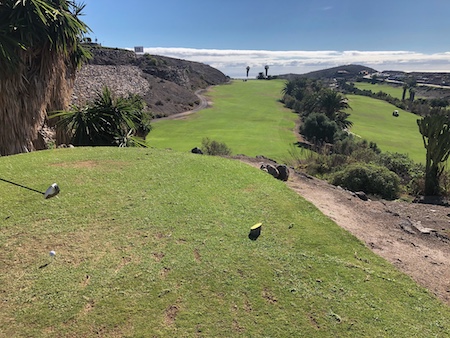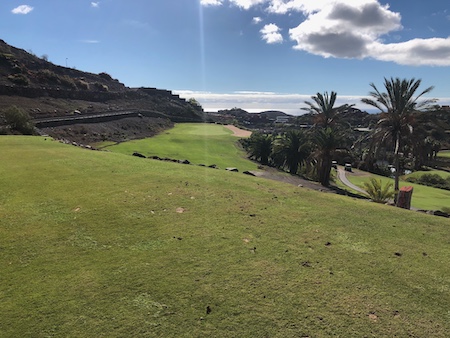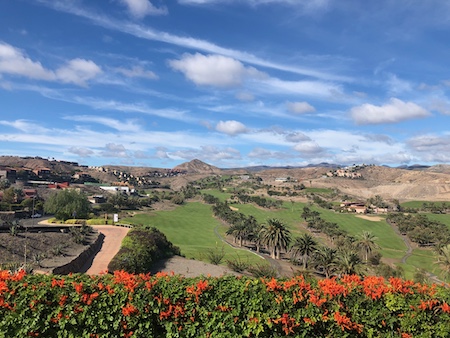 Kristo, Estonia, December 2020

Sent from Fuerteventura (20 Dec 2020, 2 golfers)
Fuerteventura course is in quite nice condition. Greens wasn't too soft. Some point of faiways was damaged but not too much. Bunkers surprised me in negative way. 17 and 18 teeboxes looked like temporaries. Restaurant was closed but they promised to open it from Saturday...
Fairways best ones so far. Greens not too soft and also ok. Only 17 and 18 teebox were in repair or sth so mostly very good.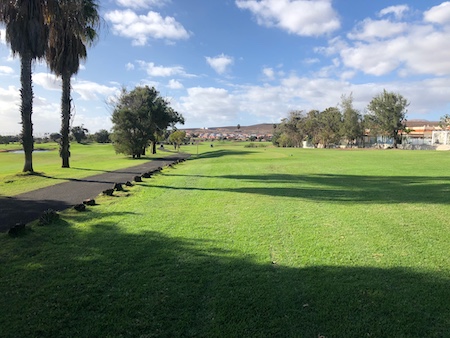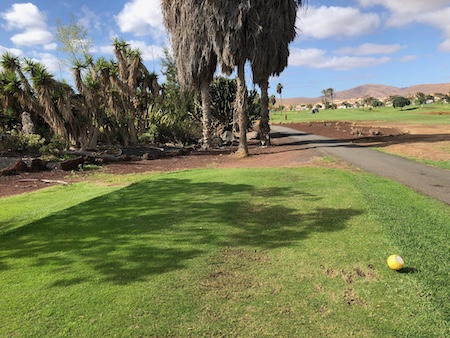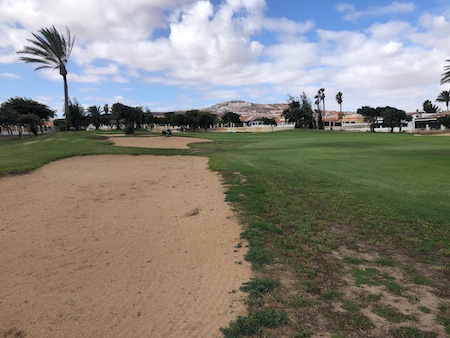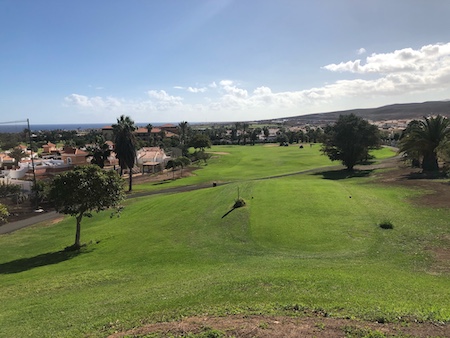 Kristo, Estonia, December 2020

Sent from Fuerteventura (18 Dec 2020, 2 golfers)
Jandia Golf
Cours wasn't in best conditition but it was very interesting and demanding course.
Greens were mostly very ok, teeboxes and fairways 50-50, sometimes ok sometimes not...
Jandia golf course - buggy is almost must in this course. Too much up and down....
Kristo, Estonia, December 2020




Golf on Gran Canaria (Nov-Dec 2020, 2 golfers)
We had a great time in a flat in Puerto Rico and the golf was great. Even though the conditions of the courses were very different.
Meloneras, Salobre and Maspalomas were in perfect conditions. Only about Anfi Tauro we were a bit disappointed. The greens were bumpy and the bunkers were not raked for days. If there is no gear to do it ourselves they should do it once per day with their machines.
Playing was very relaxed. They are officially not allowed to mix flights. Only Meloneras made an exeption. They don't care and it was busy as usual. Even the rakes were there for rhe bunkers.
Overall we just enjoyed to be there, play golf and there were not many Tourists around. Sad for the tourism industry, but nice for us not to be afraid of having too many people around us...
Best regards
Katja, Switzerland, December 2020

Madeira holiday and golf (February 2020, 2 golfers)
We are now back in Norway after 2 weeks holiday
The Madeira Island is quite beautiful, green and very lush. The city Funchal was a nice town, clean streets and with a wide variety of cafés and restaurants.We alos joined some interesting conserts.
The Sant Do Serra golf course was perfect, the Palheiro golf was not so good, but fair enough.
We were satisfied with our room [at Pestana Casino Park], 4th floor and with sea view - the junior suite was fine, and suited very well for us.
Further, the breakfast was exellent, the dinner more on the medium level.
As you see, we were very pleased with our stay, your travel package and of course your kind service.
We hope and believe we will come back to you, most likely at the same time next year....
Thank you very much,
Kind regards
Bjørn, Norway, February 2020

Golf Holiday to Marbella, Spain (February 2020, 8 golfers)
Siamo tornati ieri notte, il viaggio è stato perfetto come al solito, grazie alla tua organizzazione impeccabile! Anche tutti i nostri amici sono entusiasti! Penso che si rivolgeranno a te per altre vacanze per la prossima estate.
A presto e grazie ancora!
Paola, Italy, February 2020

Translation of above:
We came back last night, the trip was perfect as usual, thanks to your impeccable organization! All of our friends are also thrilled! I think they will turn to you for other holidays for next summer.
See you soon and thanks again!

Golf Holiday to Tavira, Algarve (November 2019, 2 golfers)
Back in cold and bad weather, much better climate in Algarve. We are happy with our stay, [Vila Gale Tavira] hotel was good with nice people and good breakfast. Golf courses was also good one was excellent, Monte-rei, and the only one you could have some questions about was Benamor, poor tee boxes and too much fairways without gras, however greens was good. Cima and Ria was also very good.
Thought I should give you some feed back. Whishing you Happy Hollidays.
Kind regards
Gunder, Sweden, December 2019

Golf on Tenerife (3 players, December 2019)
Thank you for the vouchers, everything is perfectly booked according your offers.
It is a pleasure working with you and your company.
Best regards, have a great day
Freddy, Belgium, November 2019

Golf Holiday to Algarve (October-November 2019, 4 players)
We had very good holiday in Albufeira and Vilamoura.
[Salgados, Silves, Morgado, Gramacho, Alamos, Laguna, Millennium, Victoria, Old, Pinhal] Golf courses was good and most excellent :)
Vila Gale [Cerro Alagoa] hotel was very good and situation also nice
Dom Pedro Portobelo was ok, but their bar had so terrible prices that one time was enough for us We mentioned prices and said that nobody will not use their services, but…. So bar empty all the time???
Buggy prices was also quite high..
Everything was again perfectly organized, so many thanks.
BR
Jyri, Finland, November 2019

Golf in Costa Blanca (September 2019, 20 players)
Course Condition:
Alenda was in good condition.
La Finca good, but the bunkers should have been out of play.
Lo Romero was in excellent condition.
El Valle was good.
Thanks again,
Jimmy, Ireland, October 2019

Golf holiday to Ritz Carlton Abama (April-May, 1 person)
I wanted to say thank you to you and the rest of the staff who helped book my golf vacation in Tenerife a couple of months ago. I had a wonderful time and everything went smoothly. As a single female traveler, I am keenly aware of the need for my bookings to be done correctly. The Ritz Carlton was delightful and the golf package was on target.
Thanks again for your attention to detail and the advice regarding the car rental.
Kind regards,
Julia, USA, June 2019

Golf on Gran Canaria (May, 10 persons)
Got back over the weekend from a fantastic golf trip, can you please thank Anfi tauro for there excellent service which was second to none. They even said to our member of the group with the heart problem to go out and play and if he felt ok to pay afterwards (which he did)
Although we have played Anfi in the past to play it three times in a week made us all appreciate what a special place this is.
Thank you
Dave, UK, May 2019

Golf on Gran Canaria (May, 2 persons)
Thank you for the great service you provided the golf courses were excellent especially Anfi Tauro. Will use you again for sure in the future, Regards, Darrell, UK, May 2019

Golf Holiday to Estoril, Portugal (April, 2 persons) 

Once again Carol many thanks for your prompt and efficient service service. I am sure we will have a great time and look forweard to dealing with you again in the future
Kind regards
Paul, Dubai, April 2019 

Golf holiday in Fuerteventura (February, 2 persons) 

Sommes de retour de Fuerteventura et tout s'est bien passé.Tee times, vouchers, hôtel tout OK.
Si c'était à refaire, je pense que nous irions au Sheraton.....j'ai oublié qu'un 4 étoiles vaut 1 trois étoiles en Espagne !
Mais le personnel est très gentil et serviable. Les chambres sont très bien et propres..... quand ils n'oublient pas de les faire. 
Le plus beau golf est le Fuerteventura. Petite info : les personnes qui veulent absolument faire le parcours en voiturette doivent impérativement faire une réservation au préalable. Même en réservant 1 jour avant il n'y en a aucune de disponible !
Encore merci pour tout et nous ne manquerons pas de faire recours à nouveau à vos services très professionnels.
Cordiales salutations.
Monique, Switzerland, February 2019 

Golf in Tenerife (February, 2 persons) 

Thank you very much for vouchers, I have printed them and tomorrow morning
I start to Tenerife.
I wish you and Daniel all the best and compliments to both for the excellent service you gived me.
Kind regards
Dolly, Italy, January 2019

Golf in Tenerife (2 persons)
I just wanted to say thank you very much for looking after our golf bookings – everything was perfect.
Best rgds
Tony, UK, December 2018

Golf in Gran Canaria (September - 12 persons) and Algarve (October - 5 persons) 

RE Gran Canaries, the txi transoort was absolutely spot on, a hic up on the last day for pickup to the airport, they wer coming on the original time not the rearranged time we asked for, but after a phone call,that was sorted.

The El Cortijo Golf, we found the club house and staff brilliant. The course just in need of some TLC, water features were dry and not working, the greens were ok, bunkers had grass growing in them, the fairways needed attention. Whilst we were there we saw no groundsmen working anywhere, this did not detract from the enjoyment of the course.

Re Portugal, the Santo Antonio Golf turned out to be the best course, we all thoroughly enjoyed playing here, everything was absolutely spot on, course,staff and club, catering.

I know you did not ask about BoaVista, but it has horrendous there, the course was over subscribed, it took 6 hours to do the course, and it was pitch black when we got on to the 18th, there were a further 3 groups behind us. The man on the buggies said, that the following day they had a further 20 tee times added to the figures on the day we played. ( course its self was very good).
regards
Valerie and Derek, UK, November 2018

6 rounds of golf on Gran Canaria (2 persons)

Am back home now and this is a quick note to thank you for the smooth GF reservations
Regards
Adyl, Morocco, July 2018 

Golf Holiday to Costa del Sol (13 persons) 

We had a great time thank you. Courses [La Cala America, Europa, Asia and Santana] were excellent and hotel [La Cala] great. We really had no complaints at all.
Also all booking items (transfers, vouchers, etc.) were good. Just to let you know some of the guys always do comparisons on line and you always come at least as good or better than the competition.
Thank you very much for all your assistance and I will be shortly sending you a couple of further quote requests
Thanks for everything
Regards
Colin, U.K., June 2018

Golf in Tenerife (2 persons)

Had a great time courses [Costa Adeje, Las Americas, Golf del Sur] were in fantastic condition,but by far the best was Las Americas would definitely go back there it's just a pity it's so expensive in the winter.
Sorting out our December trip again will be in touch soon,
Best regards,
Andrew, U.K., June 2018 

Golf on Anfi Tauro, Gran Canaria (2 persons)

I'd like to thank you guys for sorting a tee time on the 7th for us it is much appreciated.
This is the first time I have used your company and I have to say it has been a really great experience and I look forward to contacting you in the future.
Many Thanks
Edward, U.K., June 2018

Golf on Valleromanes, Barcelona (8 persons)

The conditions were fine at Vallromanes. Greens were fantastic. Only minus was the bunkers, filled with water or way to solid.
All in all the course was wery nice.
Best regards,
Gylfi, Iceland, May 2018 

All-Inclusive Golf Holiday staying at Sol Don Pedro Hotel in Costa del Sol, Spain (24 persons)

Than you very much for organising our trip it was very good as always. 
Can you please pass on my personal thanks to the shuttle people, as they were excellent. They were always on time which took a lot of pressure of off me.
The courses [Parador Old, Lauro, El Chaparral, Calanova] were in very good condition, although it took some adjusting to get used to the no buggies on the fairways at El Chaperal.
Please accept from my personal thanks for all what you do for us.
Kind regards,
John, England, May 2018

Golf in Algarve, Portugal (8 persons)

The trip was excellent - weather great and the golf was most enjoyable plus I won a few ££ :-)
I think in previous years, i have found something to constructively criticise at least one of the courses, but this year I dont think I need to.
[Vale do Lobo Ocean and Royal, Laranjal, O'Connor, Old, Faldo, and Victoria] Courses were all in good condition - pace of play was a little slow , but the courses are tough and even trickier with a little wind.
We played O'Connor for the 1st time since about 4 years ago - suspect we will drop it again as generally the guys didn't enjoy it as much as others finding it not as playable.
It was a windy day and the pins were tucked away, but even so we thought there were too many long iron shots into challenging greens - this was from both our single figure and higher handicap golfers.
All the other courses were enjoyed - practice facilities at Amendoira and Victoria are second to none.
In terms of next year, we will probably keep the same courses, other than swapping out O'Connor for Vilasol (as we stay on this course).
Its definitely getting busier out there, so I wont leave it too long before requesting tee times for 2019
Thanks for all your help
Neil, UK, May 2018 

Golf holiday to Cascais, Portugal (8 persons) 

Bonjour , un grand merci à Daniel pour l'organisation de notre séjour à Cascais.
L'hôtel Pestana [Cascais] est très bien situé ,et nous avons toujours reçu un excellent acceuil dans tous les golfs [Estoril Golf, Lisbon Sports Club, Penha Longa, Oitavos Dunes].
à bientôt pour un nouveau séjour
cordialement
Pascal, France, May 2018 

Golf Holiday to Algarve - staying at Dom Pedro Vilamoura Hotel, playing Old Course, Pinhal, and Victoria, with airport transfers (12 persons)

Our golf week was fantastic no problems at all I'll be in touch some time in July regarding next year.
Regards
Con, Ireland, April-May 2018

Golf and Transfers - Tenerife (6 persons)

golf holiday was great, everything went just as planned, courses [Amarilla, Costa Adeje, Las Americas] were fantastic, transfers all turned up exactly on time, very friendly drivers, looking forward to booking next year's trip.
Thanks again. 
Ronnie, UK, April-May 2018

Golf on Tenerife (2 persons) 

A few quick observations............
Adeje:- great course with interesting holes - a good test.
Buenavista:- terrific course which made you think. Lovely setting but helluva trek to get there. Our favourite.
Las Americas :- A boring slog on a very flat overplayed course. 5 hours. Not a single memorable hole. Never again.
Golf Del Sur :- No technology in buggies so without own GPS a navigational nightmare on the blind tee shots. Loved Links (red) and North (blue) nines but South (yellow) was not of same standard. Huge potential but better equipped buggies needed.
Hope this helps,
Barry, U.K., April 2018 

Golf on Gran Canaria (2 persons)

thanks for the consultation. Our golf vacation was great. The care on the golf courses [Maspalomas, Salobre Old & New, Meloneras, Anfi Tauro] was very accommodating. Gladly again next year.
Best regards, 
Lutz, Germany, April 2018

Golf Holiday in Costa del Sol, Spain (3 persons)

Thank you for your email. All good thank you. [Westin La Quinta] Hotel was good and all the courses [San Roque Old & New, Valderrama, La Reserva, La Quinta] we know well so all good there. Weather wasn't great but we made the best of it. On one day we couldn't play as courses were closed so we moved 1 booking to our final day- we tried to get a refund on cancelling La Quinta Golf but they said they required 72 hours notice! Not sure if this was correct information- so because of this we let the booking in place. But all good otherwise. Thanks again and we will be in touch again when we head away. Thinking of the States for October- I think you do do this! If not can u recommended?
Regards
Rory, Ireland, April 2018

Golf in Costa Blanca, Spain: Roda Golf (4 persons) 

That round was fine. It had been some rain in the area earlier that day, so some parts of the course was wet. But the overall condition was great.
Nothing to put my finger on.
Thanks for all help again :)
Rune, Norway, April 2018 

Golf on Tenerife: Amarilla, Golf del Sur, Costa Adeje, Las Americas (6 persons)

Everything was perfect.
Thanks a lot for organizing our golf courses.
My friends also were very pleased with your services.
Best regards.
Georges, France, April 2018 

Golf on Tenerife: Costa Adeje, Las Americas, Amarilla (4 persons)

All went really well many thanks I will recommend you to all I can 
Regards 
Sam, UK, April 2018 

Golf Holiday to Cascais, Portugal (3 persons) 

The golf holiday went well without any negative surprises.
We all agreed that this was our best golfholiday so far! The [Quinta Marinha] hotel was very nice with good standard, nice breakfast and a good golf course aswell.
All the courses we played [Oitvavos Dunes, Penha Longa Atlantic, Quinta da Marinha] had good (above average) standard.
The transfers were roomy and always on time. So there's a good chance that we will try Lisabon again next year.
The only thing that I can complain about was the payment process. I don't think paypal is good and would like to have other payment choices aswell.
Thanks for everything ! until next time! 
Kåre, Sweden, April 2018 

Golf Holiday to Costa Blanca (4 persons)

Everything was perfect thank you :) The [Alicante] golf course was very good and the [Alicante Golf] Hotel was ok.
We are planing another trip to Alicante Golf next autumn, maybe we will be 8 sometime in October, if you have good golf package for 10 - 14 days please let me know.
Thanks. 
Thrainn, Iceland, April 2018

Golf on Alicante Golf and Bonalba Golf, Costa del Sol (2 persons)

Everything was just perfect!
Kind regards 
Roger, Norway, April 2018 

Golf on Lanzarote Golf (2 persons)

the [Lanzarote] golf course was a heck of a challenge, it was extremely windy, there were many slopes running into lava, quite picturesque but not for me.
Cheers
Victor, UK, April 2018 

Golf Holiday to Costa del Sol , Spain (8 persons)

[Tryp Alameda Malaga] Hotel good standard and walking distance from old town....great breakfast.
Both golf courses [Guadalhorce and La Cala Europa] excellent with a nice challenge.
Malaga town lovely.
Our group prefers the city break and travel to golf.
Philip, Ireland, April 2018 

Golf and Transfers - Tenerife (16 persons)

As usual everything went very well. The hotel is excellent and all courses [Las Americas, Amarilla, Golf del Sur, Buenavista] were in perfect condition.
There was a slight issue with transfers due to the fact one of the company's buses was garaged, but it didn't cause any disruption as we took taxis [provided by the bus company].
Look forward to next year, I'll be in touch soon.
Many thanks again.
Ian, UK, April 2018

Golf in Costa Blanca Spain (8 persons)

Went great 
Probably wouldn't go back hacienda [Riquelme]
But all others [Roda Golf, La Finca Golf, Lo Romero Golf, La Marquesa Golf] very good , la Finca could do with tidying up , great course but a bit aesthetically scrubby around clubhouse etc
Roda great course, all enjoyed
Thanks for all
Brendan, Ireland, April 2018

Golf on Lanzarote and Costa Teguise (2 persons) 

Everything was well arranged.
We did like the Lanzarote golfcourse more than Costa Teguise Golf because of the combination lava-stones and fairways.
Our next trip will be in august to Poland and November to Canaries or Florida.
Frans, Netherlands, March 2018

Golf near Obidos, Portugal (2 persons)

Here's some feedback about our golf holidays in Portugal:
• quality and conditions of the 4 courses [Bom Sucesso, Royal Obidos, Praia del Rey, West Cliffs] were excellent (we didn't play the Campo Real due to heavy rain)
• we could tee off on all courses at the confirmed time, carts were available (recommended for Bom Sucesso, Royal Obidos and West Cliffs) 
•very friendly and competent staff 
the superb experience with Golf Sun Holidays resulted in another booking for October/November (Daniel)
Best regards,
Frank, Germany, March 2018 

Golf on Fuerteventura (2 persons)

A couple of comments….
We found that the courses at Playitas and Salinas were both quite dry and therefore the fairways were pretty hard, which for medium/high handicappers such as ourselves is not ideal.
Fuerteventura golf course was in good condition which allowed for a more enjoyable golfing experience.
The level of service at all 3 courses was good.
We do hope to return next Spring and have decided that, if we do, then we will mainly play at Fuerteventura.
Booking through yourselves has been easy and stress free so we will use you again next year .
I hope the above helps.
Kind Regards
Willie, Scotland, March 2018

Golf on Fuerteventura (2 persons)

Yes, the [Jandia] course was great thanks. Tees, fairways and greens all in good condition. The only problem was the wind! The staff there were particularly friendly and helpful too. We were able to store our clubs there between rounds, and they always arranged a taxi for us to get back to our hotel.
Regards
Ian, England, March 2018

Golf Holiday to Gran Canaria including hotel, golf and transfers (11 persons) 

Thanks again for all your help. You were great. We all had a wonderful holiday and plan on going again next year!
One hiccup, though, was that one other couple and ourselves didn't have a sea view due to the palm trees that blocked it. The other couple moved to a better view room but the other room offered to me, although on the fifth floor, was still blocked with palms, so we stayed where we were.
The [H10 Playa Meloneras] hotel admin said that they sell the rooms, although blocked by palms, as rooms with a view.
Kind regards,
Catherine, Ireland, 28 January 2018

Golf Holiday to Fuerteventura (1 person)

The [Sheraton Fuerteventura] hotel and [Fuerteventura] golf course were superb, the staff at both were wonderful. The winds gusting to 80 km/hour made for some great fun and memories which will live on - sad for the people who cancelled on the Tuesday because of the wind, great for me because I could get a buggy ! On the Monday, we had rain on the 6th and hail on the 8th and impossible to get the waterproofs on because of the wind. Clothes dried by around the 15th, except the socks which were still wet on return to the hotel ! As a result, I barely made it up the hill of 17th and to 18th. I should perhaps have done a bit more research, but it could be worth advising others, particularly those of us with ageing bones, that the finish is tough and to consider a buggy. Maybe worth adding as a booking option if you can pre-book with the club, as they are in limited supply.
No complaints, excellent !
Kevin, Belgium, 20 January 2018

Group Golf Holiday to Gran Canaria (11 people)

Thanks very much, Carol. We now have vouchers for [H10 Playa Meloneras] hotel, [Maspalomas and Meloneras] golf and [private bus] transport and that seems to be all that we need! If anything comes to mind, you will be the first to know!
You were great to liaise with and couldn't have been more helpful. I will contact you after the hol with, hopefully, all the good news about it.
Sincerely,
Catherine, 30 Dec 2017, Ireland

Golf holiday to Tenerife (2 people) 

These few lines to tell you that we had a wonderful time in Tenerife and that your organization as well as with the [Sheraton La Caleta] hotel and all the tee times [at Buenavista, Costa Adeje, Golf del Sur and Las Americas] worked out perfectly!
Thank you very much!

The Sheraton [La Caleta] was perfect and an excellent choice! The pool was really heated to an acceptable temperature of 27-28 C. We visited also other hotels and not all of them had a temperate pool. For example Abama had several pools but not even one of them was warmer than 26 C.

What I am always missing in the advertisements of all the hotels is the temperature of the pools they offer. This could really be used to choose out of all the offers and make decision easier for the customers!

For us its always one of the decision factors and if you know about other hotels which really heat there pools ( Canary islands or other Golf destinations) I would be happy to get some names from you.

Take care and perhaps there will be some future occasions
Mattias, Switzerland, 28 November 2017 

Golf Holiday to Spain and Portugal (4 people) 

Everything was organized perfectly , Again :)
 
[Senator] Cadiz hotel was very good, parking was quite expensive 70€ three night ( not any whole day), because our car Peugeot 508 did not fit in hotels garage ( or lift to garage) and we did not like far away parking places, Cadiz old town has no room for cars. You can recommend hotel.
 
[Marina Club] Lagos hotel was good+ , rooms were big and nice, full kitchen and so on. Staff was very friendly and helpful. Breakfast was ok. You can recommend.
 
[Melia Costa del Sol] Torremolinos Hotel was absolutely nice, rooms were just renewed and when I asked about that, they said that they renew hotel +0.all the time. Bre
akfast was very very good. Also they have car parking 12€/day. You can 0be sure to recommend this hotel.
 
 
Golf courses:
GOLF LA ESTANCIA was nice course , good condition and not bad walking course.
BOAVISTA was hard to walk ( first round) , long transit from many fairways to next fairway and also lot of going up and down, we took buggy next time. Course was in good condition although there has been no rain in six month.
PALMERAS was also hard to walk (first round, others with buggy) long transits and up and down also on this course. Greens were good, but fairways was like concrete because lack of water.
ESPICHE was best of Portugal courses, Greens and fairways was excellent, Staff was super and clubhouse wonderful. This course could go also walking at this time, but earlier when it is more hot, the buggy is must.
PARADOR was in its normal condition, so in good condition.
 
So many thanks again for this holiday, next holiday will be 1.3.2018

and after that I will retire :) 
 
November 2018 we have planned two week golf trip to Florida, have You any contacts there?
 
BR
 
Jyri, Finland, November 13, 2017

Golf on Meloneras and Maspalomas, Gran Canaria 

Je voulais vous remercier vous et toute votre équipe pour le professionnalisme du personnel et pour l'entretient des terrains.

Merci d'avoir contribué à cette merveilleuse semaine de vacances.

Pascal, Belgium, November 2, 2017 

Golf Holiday to Ireland (2 people)

We had a great trip, wonderful hotels etc.

Best things though was the golf courses – especially Ballybunion was an experience.

Dennis, Denmark, October 20, 2017 

Golf Holiday to Costa Blanca, Spain (8 people)

Thank you so much for organising such a fantastic golf trip. It was really
so well organised from start to finish. The [Servigroup La Zenia] hotel and staff were brilliant
and the [Lo Romero, Mar Menor, Las Colinas, La Finca, and Hacienda Riquelme] golf courses were top notch. Also, our travel arangements were first class.
Everyone had such a great time.
Thanks again Carol, and looking forward to arranging our 2018 trip with you help.

Kind regards,

Niall, Ireland, October 18, 2017 

Golf Holiday to Costa Blanca, Spain (16 people) 

thank you for organising our golf trip this year,everything went perfectly.Will be in touch next year.From all the boys and myself a big a big thanks.Kind regards 

Eamonn, UK, October 10, 2017

Golf Holiday to La Gomera, Canaria Islands (8 people) 

just a quick line having just arrived back from Tenerife. Everything was organised superbly thanks, I'll post comments over the next week accordingly

Bye for now

Pete, September 20, 2017 

Golf holiday to Costa Blanca, Spain ( 23 people) 

Many thanks for all your help to date. I trust the holiday will go as smooth as it has done in years gone by

Regards

Richie, Ireland, September 18, 2017 

Golf holiday to Mallorca, Spain (2 people) 

siamo tornati da Maiorca e, come sempre, è and­ato tutto benissimo, la tua organizzazio­ne è impeccabile! Co­mplimenti!
Potresti consigliar­ci qualche pacchetto, anche semi-all inc­lusive, per il perio­do dal 1 settembre in avanti? 
Non troppo lontano dall'Italia, al mass­imo a due ore di vol­o. Ci sono delle off­erte interessanti?
Ti ringrazio fin d'­ora e resto in attesa di tue notizie.

Paola, Italy, August 3, 2017 

Golf holiday to Costa Blanca, Spain (2 people)

Just a note to say, thanks for the booking.

The Vista Bella still has not opened the other holes, they think it will be about November now, still a very good course.

We thoroughly enjoyed playing the fabulous Colinas course, it was very, very busy and slow, but still very enjoyable.

The LA Finca course, played well, the greens and course was not up to the standard last and previous years, and the rest of the site was
to say the least neglected, and scruffy. Dirty buggies with rubbish still in them from previous players. We were some whatdisappointed, and wonder if you have had any other reports on this course.

Derek, UK, July 4, 2017 

Golf on La Finca, Las Colinas, Villamartin - Costa Blanca, Spain (6 person) 

Just returned from our golf trip and would like to thank all of you for such
a quick response all went well very enjoyable golf trip.

Once again thank you for all your help will be in touch for our next trip.

Paul, UK, June 18, 2017 

Golf and transfers in Costa Blanca, Spain (11 people)

As always all things were flawless from your side.
All transportation were perfect, as always, and 4 out of 5 Golf courses were fantastic.

Something to actually follow up, is our welcome at Lo Romero:
When we arrived the Pro Shop, the person there, said; "Mr. *****, 11 players and 6 Buggies. That's €196 for the Buggies please."
Not even a welcome.
And not checked if buggies were prepaid, as we always have… I don't know if this is because of unclear messages from you, or what is it…. 
And they also pushed in at least 3 groups in before us, and we were 40-45 min delayed for our tee time.

And even thought La Finca is a great course, they could have noticed us, that the greens on the first 9 holes, were holed and sanded that morning…
Back nine were totally different with great greens. 

And next year, you could promise us a little better weather ;) 13 degrades, rain and quite windy, isn't what we hope for when going from freezing Norway, to warm spain ;)
Other than that, this was as always a great vacation.

So thanks to all of you in Golf Sun Holidays, for yet again making this a golf trip without concerns for us.
Everything went as planned, and some great golf were played :) 

Rune, Norway, May 18, 2017 

Golf on Gran Canaria (4 people) 

We were very pleased with the arrangements which you made for us. The receptionist at Anfi Tauro remarked on how efficient the booking process was and the clarity of the communications. Well done.
Anfi had just dressed their greens so they were slower than usual. A reduction in the buggy price on both days of our visit as compensation was very welcome. It's such a spectacular course and always in excellent condition. Pace of play was acceptable and, despite the top dressing, the greens ran true. 
As usual the penalty for wayward tee shots was severe. Your clients would be well advised to stock up on balls before a visit. Lost balls are a small price to pay for the stunning views, especially from the 13th and 17th tees. 
The staff in the pro shop were friendly and helpful. If you can negotiate discounts for your clients, I'd appreciate it for my next visit. I couldn't get my wife out of the shop! 
Meloneras was better than I remembered. I must have played poorly on previous visits! Their greens had been dressed in the week before our arrival and were getting back into good shape. The grain on the greens took a little getting used to. The place was a hive of activity as the tees were being hollow tined on the second day of our visit. It didn't affect our game, nor detract from the enjoyment of the course which, although lacking the spectacle of Anfi, is still a superb layout. The pictures on their website don't do the place justice. The stretch along the cliff top is very picturesque. That explains the many photo breaks which some parties took. It didn't help the pace of play but it is only to be expected. 
Again the staff in the pro shop were excellent. I borrowed a Taylormade M1 driver on the second day. Sadly it didn't help and my wayward drives were punished. Fewer lost balls but any stray shots are punished by the placement of the palms. 
We hope to return next May (or sooner if possible) and will certainly be using Golf Sun Holidays for our golf bookings. I think a 10 day stay will be required if we are to combine some of the other attractions with golf. I'll be in touch when our plans are firmed up. 
Once again thank you for all of your efforts. Please feel free to quote any of our comments if you wish.

Ian, UK, May 14, 2017 

Golf holiday to Costa Blanca staying at La Finca Golf Resort and playig La Finca, Las Ramblas and Villamartin Courses (6 people)

Everything was great. We had nothing to complain about.

Kind regards,

Göran, May 13, 2017 

Golf on Tenerife, Canary Islands 

Trip went well , Amarillo was the worst course , no practice area, being constructed , hollowtilled greens , unsightly round the edges , 
De sur ,was good , apart from we had to play the same 9 holes twice , the B courses was shut
Las Americas was great , good condition and good lunch 
Costa Adecie was great , fantastic lunch , fast greens 

Peter, UK, May 13, 2017 

Golf holiday to Costa del Sol, Spain (2 people) 

we had a really good week, the [Los Monteros] hotel was great if not a bit pricey a bit too far away from any attractions if one did not have a vehicle. The golf [at Santa Clara and Marbella Golf & CC] was outstanding, everyone was lovely and we shall definitely visit again, maybe next spring.
Thanks for all you did, much appreciated.

Maureen, UK, May 13, 2017

Golf on Las Americas, Tenerife, and Tecina, La Gomera, Golf Courses

Thanks for your email, I am very satisfied with your service and golf course.

Best regards

Wang, Germany, May 13, 2017 

Golf on Las Americas and Buenavista Golf Courses, Tenerife 

It was all great thanks Daniel - we loved it all. 

Wattie, May 13, 2017 

Golf in Costa del Sol, Spain (4 people) 

We came back happy and with very good experience. Weather was excellent for
golf, [La Cala Asia, Parador Malaga, Lauro, Calanova, Guadalhorce] golf courses were great and our game was not bad. We avoid golfcourses close to airport in the future, nevertheless they are nice. Car rental company Kaddy was good and friendly. Hotel La Fonda Benalmadena
Pueblo we choose is extremely nice and the village is an good option for
traveller who like some additional value. The after golf atmosphere in the
historical village is completely different from the costal mass hotels. Many
thanks for your assistance,

Kind regards

Bozena, Czech Republic, 11 April, 2017 

Golf and Transfers on Tenerife (8 people) 

Just a quick thank you for booking our golf break. 
Although due to a family bereavement 1 of our group had to fly home early and missed the last 2 days golf. The clubs were good about it and gave us a free buggy. 

Thanks Again. 

Ian, UK, 16 March 2017 

Golf holiday staying at Precise El Rompido, Costa de la Luz, Spain

we just came back from a wonderful golfweek in El Rompido. You made a very
good job, everything was ok. Next time we book through golfsunholidays :-)
Kind regards

Karl, Germany, 13 March 2017 

Golf holiday to Gran Canaria (2 people) 

I just wanted to drop a line to say thank you for all the excellent service you gave us when booking this trip. We have now been home for a week and certainly miss the lovely weather and the daily round of golf!
We were very happy with the stay at the Sheraton Salobre and will most likely return in the future. 

Once again - thank you for 5 star service!

With my very best -

Eva, Sweden, 21 February 2017 

Golf holiday to Tenerife staying at H10 Big Sur and Vincci Tenerife and playing Amarilla, Golf del Sur and Las Americas (2 people) 

Siamo tornati ieri dalla vacanza a Tenerife, come sempre è andato tutto benissimo. Grazie e complimenti per la perfetta organizzazione! Tanti cari saluti!

Paola, 5 February 2017